What is a Reproductive Freedom Congregation?
Too often, congregations–even progressive faith communities–perpetuate a conspiracy of silence around reproductive health issues, especially abortion. This silence can make people reluctant to share their experiences or reach out for support, for fear of being shamed, judged, or stigmatized.  We are here to say abortion is a blessing.
The Reproductive Freedom Congregation initiative is a first step in bringing these issues out of the shadows.
Reproductive Freedom Congregations publicly affirm three principles:
We trust and respect women and people who can become pregnant.
We promise that people who attend our congregation will be free from stigma, shame, or judgment for their reproductive decisions, including abortion.
We believe access to comprehensive and affordable reproductive health services, including abortion, is a moral and social good.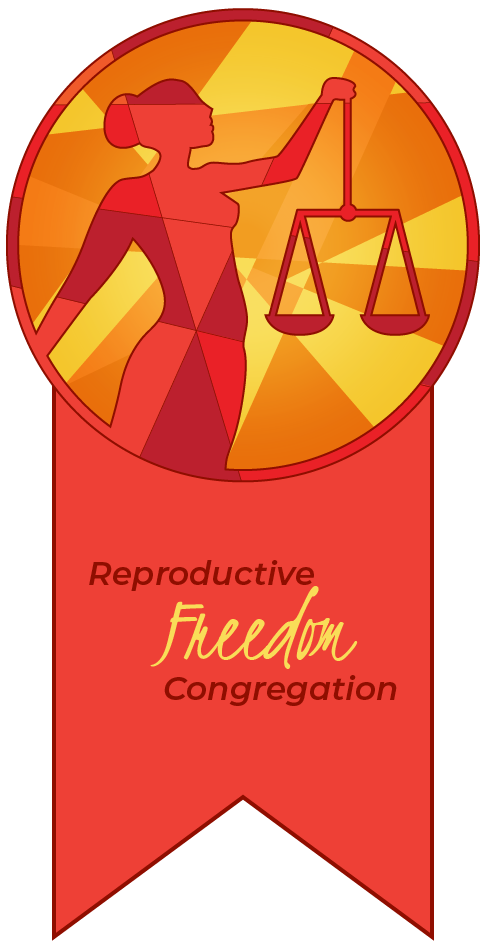 Our Network
Look below to find a congregation near you where you can share your faith story and your reproductive story!
Agape Metropolitan Community Church
Fort Worth
The Awakening Spiritual Community
San Antonio
Central Presbyterian Church
Austin
The Congregational Church of Austin
Austin
Emerson Unitarian Universalist Church
Houston
Ethical Society of Austin
Austin
Faith Presbyterian Church
Austin
First Unitarian Church
Dallas
First Unitarian Universalist Church of Houston - Museum District
Houston
First Unitarian Universalist Church of Houston - Thoreau Campus
Richmond
First Unitarian Universalist Church
Austin
First Unitarian Universalist Church
San Antonio
Friends Congregational Church
College Station
The Gathering: A Womanist Church
Dallas
Horizon Unitarian Universalist Church
Carrollton
Labyrinth Progressive Student Ministry - University of Texas
Austin
Northwoods Unitarian Universalist Fellowship
Houston
Red River Unitarian Universalist Church
Sherman
San Gabriel Unitarian Universalist Fellowship
Georgetown
San Marcos Unitarian Universalist Fellowship
San Marcos
St. Andrew's Presbyterian Church
Austin
Tapestry Unitarian Universalist Church
Houston
Unitarian Universalist Church of The Brazos Valley
College Station
Unitarian Universalist Church of Victoria
Victoria
University Baptist Church
Austin
Westside Unitarian Universalist Church
Fort Worth
Wildflower Church
Austin